---
(County Seat)
View of Lake Minnewaska in Glenwood Minnesota
"Here is a beautiful view of Lake Minnewaska in the early Spring season (leaves still haven't sprouted) I took with friends from UMM-Morris, Minnesota."
Driving "thru" Cyrus Minnesota

"I take a short drive "thru" Cyrus going to Starbuck from Morris. Cyrus is in the western edge of Pope County as it borders the eastern edge of Stevens County. College students (from the University ... I take a short drive "thru" Cyrus going to Starbuck from Morris. Cyrus is in the western edge of Pope County as it borders the eastern edge of Stevens County. College students (from the University of Minnesota-Morris) that drive "thru" this small town of 300+ compete in holding their breath from one end to the other end of town-that is how small main street is! The background music you "somewhat" hear is Point of Grace's "Great Divide" (ironically, Cryus is over an hour east from the Continental Divide)."
---
Recommended Resources
Churches





*see Bible

Economy

Events


It's time for the Pope County Fair!- Bring your family and friends to the fair - August 5-9, 8/4/2009 10:26:00 AM
"The 123rd Annual Pope County Fair kicks off this week with a fun-filled, family-friendly schedule of events!
There's something for everyone - from puffy cotton candy and a demolition derby to crafts and livestock exhibits!
Attendance of the Pope County Fair last year was estimated at 18,000 people, according to Pope County Fair Board Member Holly Kovarik.
So, what's the most popular event at the fair?
Kovarik said it really depends who you ask.
"The grandstand events are usually always a hit. There is usually a packed grandstand. I also think that we have one of the better fairs around as far as livestock numbers are concerned and, if you ask anyone from Pope County, they probably are a little partial to our hometown fair," she said. "The fair board prides itself on trying to make this the best fair around."
County fair schedule highlights
- Wednesday, August 5 -
• Pope County Open Ranch Sorting Competition: This is the second annual event and features many local cowboys and cowgirls. Come watch how skillful these cowboys and cowgirls can be on horseback sorting eight head of cattle. This event is timed and the winners with the fastest times will take home cash and prizes. You won't be able to sit down for long for this event - the more cheering the better! So don't miss this night of cheap entertainment.
- Thursday, August 6 -
• Kids Day at the Fair: Thursday is Kids Day and will feature a carnival armband special until 5 p.m., Kids Day Prize Drawing and a Minnesota Science Museum's Electrifying Show at 12 p.m. and 3 p.m.
• Hog Roast: The Old Fashioned Hog Roast is a popular community event! For only $2, you'll get a hot meal with all the fixins.
• Rodeo night: Triple B Rodeo will be in town tonight, beginning at 7 p.m. in the grandstand.
- Friday, August 7 -
• Senior Citizen Day at the Fair: Friday is Senior Day at the fair and will feature a $2 meal for seniors, beginning at 11:15 a.m. at the Little Red Barn. The event is sponsored by the Pope County Ag Society and Trumm Drug. Then, at 11:30 a.m., Pope County's Outstanding Seniors will be honored. At 12 p.m., the 3rd Annual Potato Peeling Contest begins and at 12:30 p.m., The Hotdishes will take the stage for a musical and comedy show.
• Terrace Sportsman's Feed: The annual Terrace Sportsman's Feed is set to begin at 4:30 p.m. at the Little Red Barn. Bring your appetite!
• Rodeo night: Triple B Rodeo will be in town tonight, beginning at 7 p.m. in the grandstand.
- Saturday, August 8 -
• 4-H Auction: The ever-popular 4-H Premium Auction is set to begin at 9 a.m.
• Baker's Contest: The 8th Annual Baker's Contest, featuring blueberries this year, will begin at 11:30 a.m.
• Cattlemen's Feed: The Glacial Ridge Cattlemen's Association will again host its annual Cattelmen's Feed beginning at 4:30 p.m. at the Little Red Barn.
• Pickup and Tractor Pull: Get ready for a rip-roarin' good time at the grandstand beginning at 5:30 p.m. when the grandstands will be packed for the Pickup and Tractor Pull, featuring the Central MN Pullers Association.
- Sunday, August 9 -
• Christian music: Youth For Christ will feature Christian music beginning at 11 a.m.
• Demolition Derby: The Demolition Derby will be a guaranteed smashing good time, beginning at 1 p.m. in the grandstand.
Crescent City carnival is back!
The Crescent City Amusement company will bring it's carnival to town this week. The carnival opens at 5 p.m. Wednesday, opens at 12 p.m. Thursday, 3 p.m. on Friday and 12 p.m. on Saturday.
Note that there will be no Carnival on Sunday due to the fact that the compnay has to head out to set up at another fair.
The fair is an affordable entertainment option
Kovarik, said, "We recognize that times are tough, but you cannot get the magnitude of entertainment elsewhere that you can at the local Pope County Fair."
For example, Kovarik noted, on Thursday evening, you can get a meal at the Little Red Barn for only $2 - you can't even get a Happy Meal for that price! You can bring the kids down for Kid's Day on Thursday and enter them for free prizes - usually, no one walks away without a prize!
Armband specials will also run throughout the fair. For the best fair deal come ride the rides on Friday evening as part of the "Carnival Can Drive Special." Bring three canned goods, $30, and receive three armbands. All can canned goods will be donated to the local food shelf.
Parking at the fair is free and your entrance to the grounds is free, as well. Tickets are available for purchase for grandstand events.
Lots of fairgrounds fix up projects!
Over the last few years, several fairgrounds improvement projects have been done to upgrade buildings and improve safety and access to the grounds.
In 2007, there were 25 new benches made for additional seating on the grounds. There was a roofing project on the grandstand and a new stage was built for the area next to the Little Red Barn. In addition, a flower bed was added around the flag pole.
In 2008, there were 25 picnic tables were made to replace old ones on the grounds, the Industrial building received a new steel roof, 105 gallons of paint were utilized, a new flower bed was installed, and a raingarden was installed.
This year, 15 more picnic tables were made, the two bathrooms on the backside of the office were painted and the flooring was fixed in the women's bathroom, a new sidewalk was installed, handicap seating was added inside the grandstand, and the grandstand was remodeled on the front side to include a new ticket booth, food booth, and an area under the grandstand for outside exhibitor booths. The raingarden also received an update with tiling and plants better suited to the wet conditions that were realized after the initial construction of the raingarden. Additional display tables were also made for the exhibitors in the livestock barns and a new area with a walkway will be installed on the North end of the 4-H building to make the building easier to access. There are also several dead trees that were taken down near the horse barn and new trees will be planted in their place to enhance the camping area.
Thanks for supporting the fair!
The Pope County Ag Society has extended its thanks to local townships and Pope County for their support of the fair.
"Without their assistance we would not be able to continue to improve the grounds, make it safer, and more handicap accessible," Kovarik noted. "The fair board and volunteers have really worked hard to get all the projects done in time for the fair. A special thank you to all of you."
While enjoying your time at the fair, fair-goers are encouraged to drop by the Fair Office or talk to a fair board member and provide your comments about the fair.
Kovarik said, "Your comments continue to help us make the needed improvements to the fair."
More information about the fair is available at www.popecountyfair.org."

Related Sites:
Explore Minnesota

"1930 CP2816 Steam Locomotive"

-Museums


"The Pope County Historical Society organized in 1931 to collect and preserve Pope County history. With WPA funding, the society began compiling family history records as well as collecting significant artifacts to illustrate our development as a county. Generous gifts of land, money and community volunteer support helped the society move from the county courthouse attic to our present museum campus in 1966. Our campus now includes a genealogy Library, 11,000 square feet exhibit galleries, five historic buildings and additional outdoor displays of agricultural and industrial equipment.
A unique collection of Native American arts and crafts is a highlight of the Museum experience. Cleora Helbing, a former Glenwood resident, amassed this collection during her years as director of Indian Education throughout the U.S. Not satisfied with an offer from the Smithsonian Institute, she left the entire collection to the Pope County Historical Society.
The Museum exhibits change regularly. Occasional special events are held throughout the year as well."
Pope County Museum Open House (Saturday, December 3rd 2011)



"The first mill on the site was built in 1870 by William Moses and brothers John and George Wheeler. In 1895 the mill operation was dismantled and moved to Brooten, to be near the railroad. The present flour mill and Keystone Arch Bridge were constructed in 1903 by J. M. Danials, who sold it to Gustav Anderson in 1910 along with the general store. In 1920 Peter Takken purchased the mill and ran it until 1948. In 1950 a new owner converted it to millwork and made church furniture until it was abandoned in 1967. Title passed to the Glacial Ridge Trail Association in 1974 and to Chippewa Falls Township in 1975. In March 1979 The Terrace Mill Foundation was organized and purchased the mill and adjoining property. The Terrace Mill District was placed on the National Registry of Historic Places in July, 1979. One year later in July, 1980 the Foundation became the owner of the Keystone Arch Bridge.
Original equipment remaining in the mill includes the metal penstock and metal-encased turbine (estimated original horsepower: 40), main drive shaft and belt system, and some wooden flour spouting.
Terrace Mill Foundation, from exploreminnesota.com
"Terrace Mill is located 12 miles S of Glenwood on Hwy 104. The flour mill, built in 1903, is open for tours June 30 through Labor Day, and weekends in June and September.
June 6-15; FR 6-9pm SA 11-8; SU 12-35pm. June 18-Aug 31 -: W 5-9pm TH-SA 11-8 pm, SU 12-3pm. Sep weekends: SA SU 12-3 pm. Or by appointment by calling 320-278-3728. Call for date and time verification."

Media

Miscellaneous


" Population (year 2000): 2,594. Estimated population in July 2006: 2,560 (-1.3% change)"




Schools


History
"The range of the variety of performers has been exciting over the past decade. Symphony orchestras, instrumental soloists and groups, pianists, singer- songwriters portraying many eras of American music, chorales, ethnic dance performances as well as multi-community groups coming together to perform have graced the stage. Some of the big names have included: Bobby Mcferrin, Lori Line, Gene Pitney, Mary Beth Carlson, Gary Puckett, Bobby Vee, The Platters, The Coasters, The Kingston Trio, Clay Crosse, Minneapolis Community College Gospel Choir, Rochester Symphony Orchestra, the Heartland Bluegrass Opry, and a host of other wonderful entertainers. In 2003 the Central Square Board of Directors brought an annual concert series to Glenwood. In the first season 4 concerts were offered and in the 2nd series this was expanded to 5 concerts, with more plans for future concert series to expand even further. Central Square is very proud to bring renowned performances to this wonderful venue, for the enjoyment of West Central Minnesota residents. An annual professional children's theatre production is offered to schoolchildren, who travel as far as 80 miles, one way, for what is perhaps their only exposure to a professionally produced theatre experience."
Below are pictures I took during the performance of "Hitch Your Wagon to a Star" by the area Home School students on Friday, February 15th of 2008..




Travel

Scenes of Pope County

"Pope County, Minnesota, features some of the most prestine and beautiful shoreline in the state, home to a lush variety of plant and animal life. Just the perfect setting for lakefront property. Over the years, Pope County shorelines have attracted new residents and home builders to the area. The residents know their enjoyment of the lakes and value of their property depends on keeping the shoreline clean and intact.
So join us for a journey around the lakes of Pope County and rest assured that the residents of Pope County utilize best management practices for maintaining their homes in such as way that minimizes impact against the lake and surrounding wildlife. It's the Pope County way, and best management practices insure that all of us will be able to enjoy these lakes for many years to come.
Produced by Pope County Coalition of Lake Associations (COLA) 2005. "
-Cabins



-Resorts


We Love Our Lakes - Lake Stewardship in Pope County - part 1



-Severe Thunderstorms

{2012}

=>Father's Day (June 18th 2012)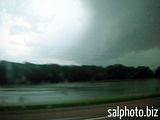 *click the picture above for more pics
{Photos by Salphoto.biz}